Fujitsu LifeBook U729 - najmniejszy notebook z Whiskey Lake
20-08-2019, 13:10
Czarna, wykonana ze stopu aluminium i magnezu obudowa
Fujitsu LifeBook U729
ma 19 mm grubości - niemało, jednak wynika to z dużej liczby portów na krawędziach laptopa. Poza tym jednak ten
biznesowy ultrabook
ma 12,5 cala i waży nieco ponad kilogram, co oznacza ogromną mobilność.
Sercem
notebooka
jest Intel Core i5 8265U albo Intel Core i7 8565U, którego wspiera w działaniu od 8 do 32 GB pamięci RAM typu DDR4. Do tego na pokładzie czeka jeszcze dysk SSD, który maksymalnie pomieści 2 TB danych. Z zabezpieczeń możemy liczyć na układ TPM i czytnik kart inteligentnych.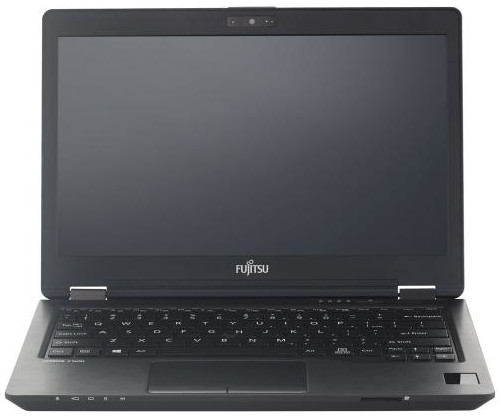 LifeBooka U729 można opcjonalnie wyposażyć w modem LTE, czytnik linii papilarnych lub nawet skaner naczyń krwionośnych, z którego zresztą Fujitsu jest znane. W biurze z kolei zawsze przyda się możliwość zadokowania sprzętu, a to umożliwi gniazdo stacji dokującej.
Poza tym z portów jest jeszcze Thunderbolt, dwa USB, HDMI i pełnowymiarowe złącze LAN. Czytnik kart pamięci obsłuży karty SD, SDHC, SDXC. Ekran to z kolei matryca IPS wyświetlająca obraz w Full HD (1920 x 1080 pikseli) - fakt, że producent nie zdecydował się na mniejszą rozdzielczość przy 12,5-calowej przekątnej, przełoży się na sporą ostrość obrazu.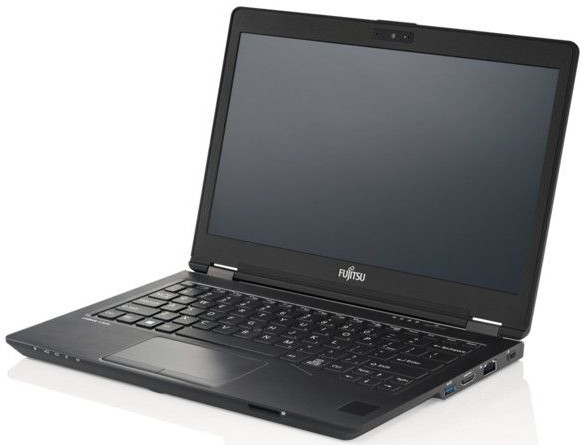 W końcu należy jeszcze zwrócić uwagę na baterię, bo choć ma ona tylko trzy komory dające razem 45 watogodzin, to według zapewnień
Fujitsu
da nam to do 12 godzin działania laptopa bez potrzeby podłączania go do ładowarki.
Zachęcamy do zakupów, a w razie dowolnych pytań jak zawsze zapraszamy do
kontaktowania się
z naszymi specjalistami. Szukający alternatywy powinni mieć na uwadze, że pozostali producenci ostatnimi czasy zrezygnowali z ekranów o przekątnej 12,5 cala na rzecz 13,3 cala, o czym wspominaliśmy ostatnio przy okazji newsa na temat
ThinkPada X390
. W tym wypadku oznacza to, że opisywany LifeBook U729 jest najmniejszym ultrabookiem z procesorami Intel Whiskey Lake, a tuż za nim umieścimy
Dell Latitude 3301
oraz
Dell Latitude 7300
.
Laptopy Fujitsu
Fujitsu LifeBook
Fujitsu LifeBook U729