Getac B300 G7 - pancerna walizka z CPU ósmej generacji
07-08-2019, 13:43
Getac B300 G7
jest dostępny w o wiele większej liczbie konfiguracji w stosunku do swojego
poprzednika
, co umożliwi użytkownikom jeszcze lepiej dostosować ten nietuzinkowy sprzęt do swoich potrzeb.
Opisywany
Getac
to notebook o 13,3-calowej przekątnej reprezentujący klasę rugged, czyli najbardziej wytrzymałe urządzenia zaprojektowane z myślą o inżynierach pracujących w terenie czy przedstawicielach służb mundurowych. To komputery zdolne do wydajnej pracy w warunkach, w których normalny sprzęt najpewniej odmówiłby posłuszeństwa.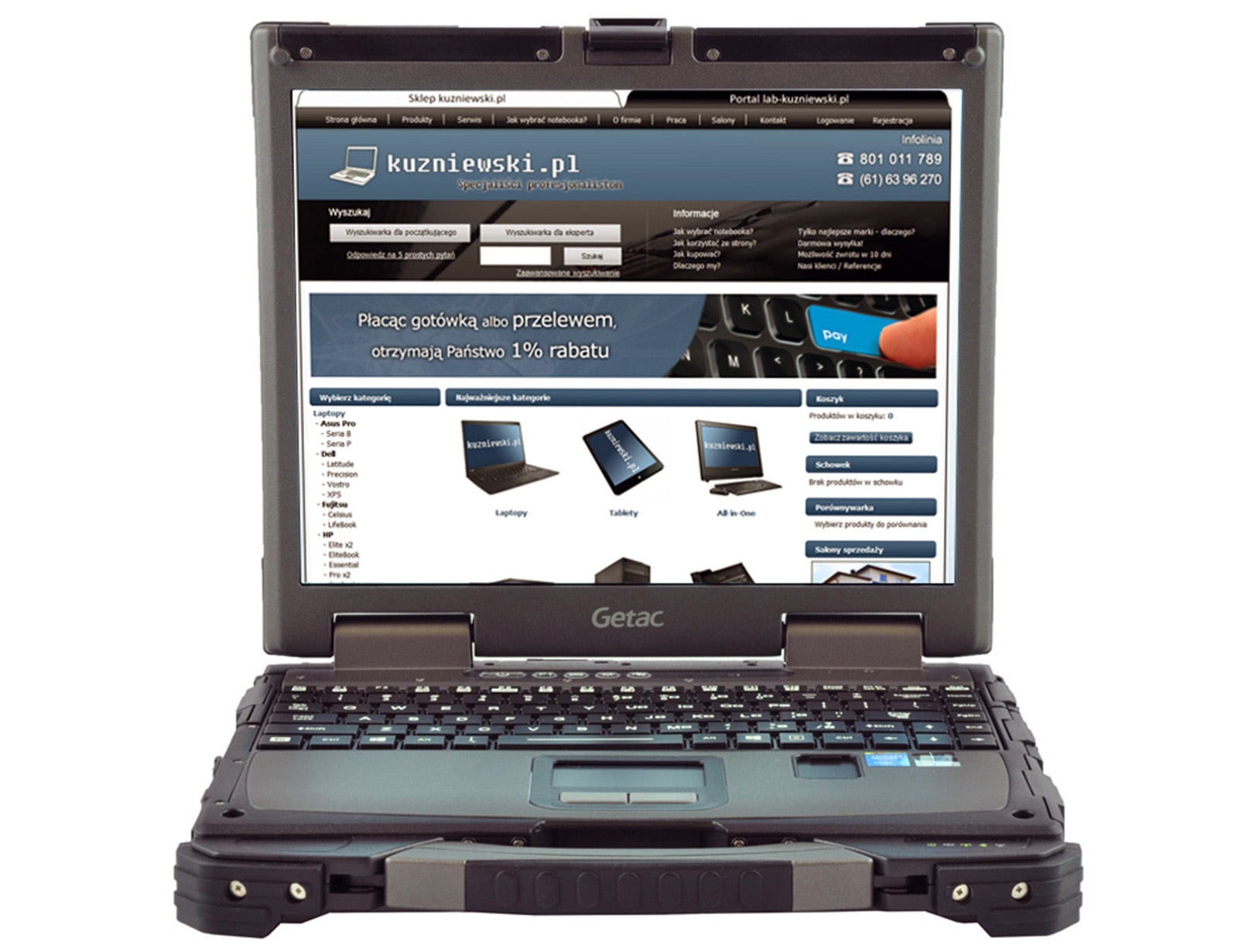 Opisywany model po złożeniu przyjmuje formę walizki o dużej liczbie charakterystycznych śrubek oraz zaślepek chroniących niemałą liczbę złączy. Część z nich, jak na przykład napęd optyczny, jest opcjonalna, dlatego należy zwrócić na to uwagę w momencie doboru konfiguracji. Opcjonalny jest także modem WWAN oraz ekran obsługujący dotyk.
Sam ekran wykonano w specjalistycznej technologii QuadraClear Sunlight Readable, która gwarantuje jasność rzędu 1400 cd/m2. Dzięki temu odczytanie treści nawet w pełnym słońcu nie będzie stanowiło problemu. Natywna rozdzielczość wyświetlacza to XGA, czyli 1024 x 768 pikseli.
Sercem
notebooka
może być jedna z czterech niskonapięciowych jednostek Intel Kaby Lake Refresh: Core i5 8250U, Core i5 8350U, Core i7 8550U oraz Core i7 8565U. Pamięć operacyjną rozbudujemy do 32 GB, a dysk SSD może mieć 256 lub 512 GB. Sporym atutem jest 5-letnia gwarancja door-to-door.
Getac B300 G7 to wysoce specjalistyczny sprzęt, w którym wiele elementów wymaga doprecyzowania na etapie składania zamówienia, dlatego prosimy o wcześniejszy
kontakt
w przypadku chęci zakupu. Zachęcamy również do przejrzenia oferty laptopów
Durabook
, głównego konkurenta Getaka w sektorze rugged.
Laptopy Getac
Getac B300
Getac B300 G7