Getac MX50 - tablet taktyczny
06-02-2019, 10:23
Oferta kuzniewski.pl została wzbogacona o sporo nowych
tabletów
od największego producenta sprzętu klasy rugged, czyli pochodzącego z Tajwanu
Getaca
. Postaramy się przedstawić Państwu te urządzenia, a zaczniemy od najmniejszego modelu
MX50
, stworzonego z myślą o zastosowaniach militarnych.
Getac MX50 dysponuje 5,7-przekątną i jest to na tę chwilę najmniejszy tablet w ofercie producenta. Niewielkie rozmiary urządzenia są w pełni zrozumiałe, zaprojektowano je bowiem dla żołnierzy, którzy mogliby je nosić przypięte do swojego oporządzenia. W opcji jest też specjalny stelaż pozwalający nosić tablet na klatce piersiowej w systemie MOLLE, a w razie potrzeby szybko i wygodnie odgiąć go i w ten sposób z niego korzystać.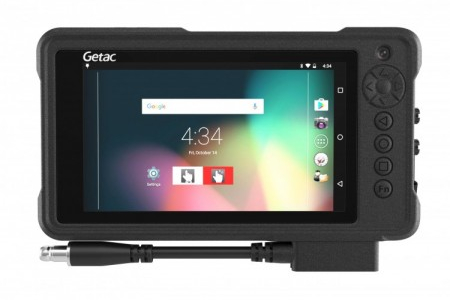 Za wydajność MX50 odpowiada Intel Atom x5 Z8350, a zatem bardzo mobilna jednostka, dlatego też nie dziwi postawienie na Androida w kwestii systemu operacyjnego. Pamięć RAM ma 2 GB, a pojemność dysku wynosi 64 lub 128 GB. Producent gwarantuje oczywiście ekstremalną wytrzymałość na każdego rodzaju warunki, a niezawodność sprzętu w kontekście konfliktu zbrojnego może być kwestią życia i śmierci.
Należy wspomnieć też o ekranie, ponieważ tutaj także pokuszono się o technologie daleko wykraczające ponad standardy. O odpowiednią jasność i czytelność nawet przy pełnym nasłonecznieniu oraz przy użyciu noktowizora dba technologia Lumibond 2.0. Z wyświetlacza można korzystać nawet w rękawiczkach, ułatwią to też przyciski umieszczone tuż obok.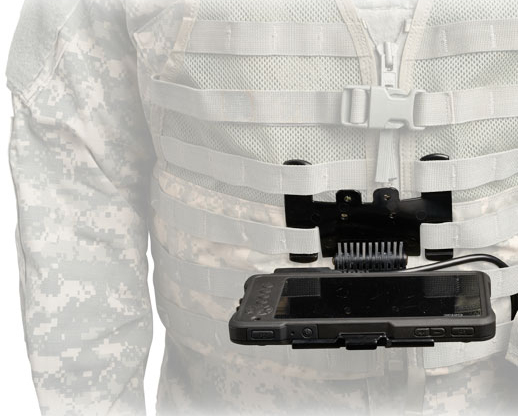 Zapraszamy do
kontaktu
ze specjalistami kuzniewski.pl, którzy opowiedzą więcej o tych nietuzinkowych urządzeniach i przygotują atrakcyjną ofertę.
Tablety Getac
Getac MX50