Acer TravelMate X3410 - stylowe 14 cali dla biznesu
03-12-2018, 11:19
Seria
TravelMate
od tajwańskiego
Acera
jest - jak sama nazwa wskazuje - zaprojektowana, by być idealnym kompanem w podróży.
Acer TravelMate X3410
to bardzo dobrze wykonany notebook biznesowy o przekątnej 14 cali.
Konstrukcja ma 20 mm grubości i waży 1,6 kg. Nie są co prawda najmniejsze wartości w tym segmencie sprzętu, ale za to nie można zarzucić laptopowi, że jest słabo wyposażony, ponadto jego najbardziej podstawowe konfiguracje kosztują mniej niż 4000 zł brutto.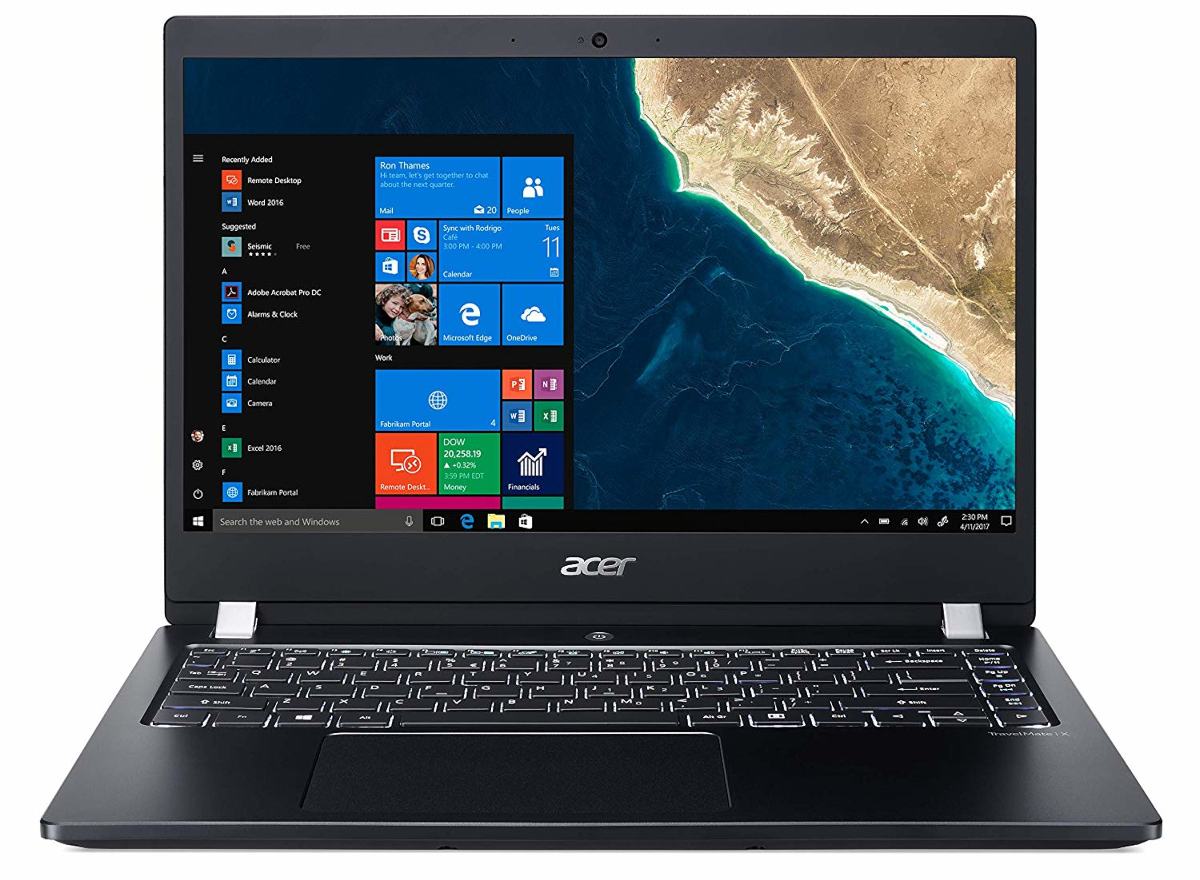 Na pokładzie komputera zainstalowano jedną z trzech jednostek Intel Core generacji Coffee Lake, maksymalnie 32 GB pamięci RAM oraz pojedynczy dysk SSD. W razie potrzeby można go wymienić na tani i pojemny dysk talerzowy bądź hybrydowy. Aby nikt niepowołany nie uzyskał dostępu do plików użytkownika, urządzenie wyposażono w czytnik linii papilarnych oraz moduł TPM.
Matryca IPS o wspomnianej przekątnej 14 cali ma matowe pokrycie i wyświetla obraz w rozdzielczości Full HD (1920 x 1080). Na bocznych krawędziach notebooka znajdziemy trzy gniazda USB, jedno USB typu C, HDMI oraz VGA, poza tym jest jeszcze czytnik kart pamięci.