1. Kontakt z indywidualnym opiekunem klienta
Zdecydowana większość zamówień, które realizujemy, przechodzi przez ręce naszych indywidualnych opiekunów klienta. Dlaczego?

Specjalizujemy się w rozwiązaniach szytych na miarę, dopasowanych do wyjątkowych potrzeb firm i instytucji. Z tego powodu cenimy sobie możliwość indywidualnej opieki i rozmowy z każdym klientem.

Kupując w kuzniewski.pl, zawsze będą mieli Państwo kontakt z jedną, tą samą osobą. Od pierwszego zamówienia Państwa indywidualny opiekun klienta dopilnuje wszelkich spraw związanych z zakupami, informacją czy serwisem.
2. Salony sprzedaży
Jesteśmy do Państwa dyspozycji w salonie sprzedaży w Poznaniu. W miłej atmosferze i komfortowych warunkach mogą Państwo skonsultować się z indywidualnym opiekunem klienta oraz zapoznać się z produktami, które Państwa interesują.
3. Zakup przez stronę internetową
Zamówienie można również złożyć samodzielnie przez stronę kuzniewski.pl. W jaki sposób? Poniżej krótki przewodnik:


Krok 1: Wszystkie produkty, które pragną Państwo nabyć, prosimy dodać do koszyka. Mogą to Państwo zrobić z poziomu strony kategorii, strony danego produktu, jak też w specjalnym okienku, które pojawia się z prawej strony po wejściu w dany produkt.

Proszę pamiętać, że jeżeli pragną Państwo skonfigurować dane urządzenie, to należy zrobić to przed dodaniem go do koszyka. Więcej na ten temat można przeczytać w specjalnie przygotowanym poradniku "Jak korzystać z konfiguratora?".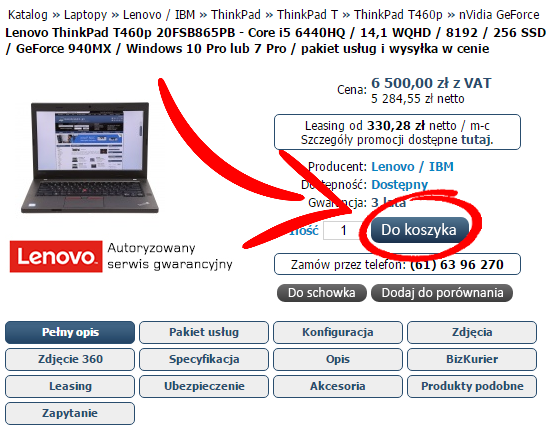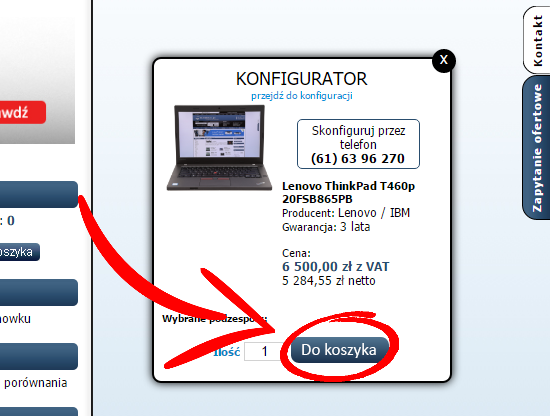 Krok 2: Po dodaniu wszystkich produktów proszę otworzyć zawartość koszyka - mogą to Państwo zrobić z poziomu tabeli po prawej stronie, jak też z paska u góry strony, który pojawia się po dodaniu produktu do koszyka.


Krok 3: Po upewnieniu się, że w koszyku znajdują się wszystkie produkty, które pragną Państwo kupić, proszę kliknąć przycisk "Złóż zamówienie"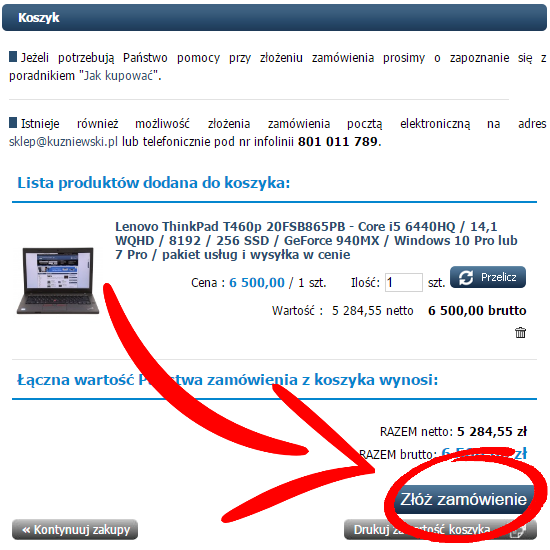 Krok 4: Proszę uzupełnić dane i kliknąć przycisk "Wyślij zamówienie"



To już cała procedura zamawiania sprzętu przez naszą stronę. Jeżeli będziemy mieli wątpliwości lub pytania na temat Państwa zamówienia, skontaktujemy się z Państwem. Będziemy też Państwa na bieżąco informować o kolejnych etapach realizacji zamówienia.