Acer Predator 17 - wydajny i efektowny laptop dla graczy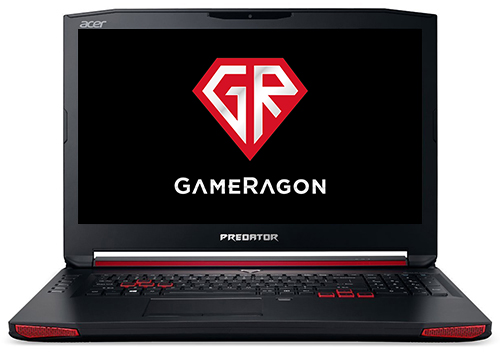 GameRagon
to gamingowy projekt grupy kuzniewski.pl. W obu sklepach stawiamy na najwyższą jakość obsługi i proponujemy Państwu tylko sprawdzone rozwiązania i najlepsze urządzenia. W kuzniewski.pl specjalizujemy się w sprzęcie IT dla biznesu, natomiast GameRagon.pl stworzyliśmy z myślą o graczach. Znajdą tam Państwo najnowsze wiadomości ze świata gier, porady i przede wszystkim sprzęt gamingowy najlepszych producentów m.in.
laptopy Acer Predator 17
.
Acer Predator 17 to zaawansowany i wydajny notebook gamingowy z ekranem 17,3 cala. Został wyposażony w mocny procesor Intel Core i7 i kartę graficzną nVidia GeForce GTX. Na bogate wyposażenie laptopa składa się również system audio SoundPound 4.2, podświetlana klawiatura Predator ProZone, oprogramowanie PredatorSense i karta sieciowa Killer. Stabilne działanie podzespołów zapewnia system Predator DustDefender, z kolei opcjonalna technologia Predator FrostCore gwarantuje lepsze chłodzenie.